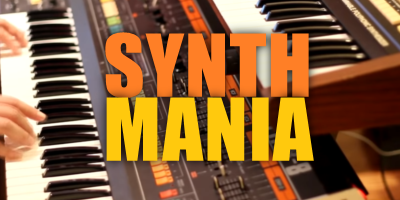 www.youtube.com/user/SynthManiaDotCom
SynthMania Review / February 2019
" LittleOne sounds really great! I really like its character, transporting me back in time with its classic analogue 1980s and 1990s temper... "
---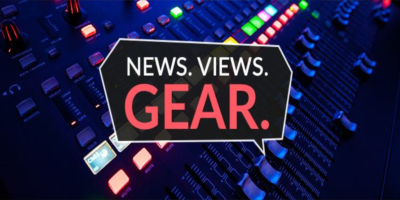 Gearnews Magazine Review / May 2017
" It does sound rather fabulous, LittleOne is an awesome sounding polysynth that has an awful lot of hardware character that goes beyond what the Moog can do... "
---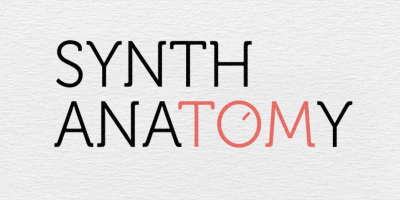 Synth Anatomy Magazine Review / May 2017
" Xhun Audio had for long time an excellent virtual analog Synthesizer which excellently emulated the characteristics of the Moog Little Phatty... "
---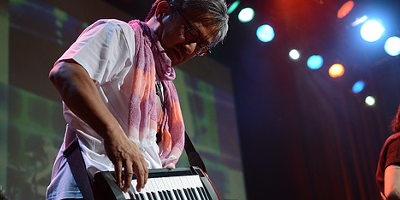 www.youtube.com/user/musictrackjp
Composer, Producer, Arranger, Synthesizer Programming
Vice Chief Managing Director of Japan Synthesizer Programmers Association (JSPA), Creative Director (Music Track Jp)
" IronAxe is awesome, fantastic! Physical modeling has really come a long way, resulting in highly perfected products like this... [ MusicTrackJp Video Review ] "
---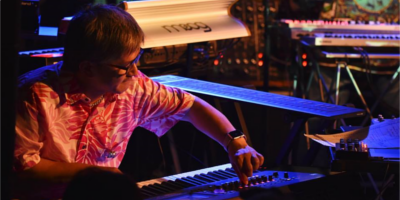 www.youtube.com/user/musictrackjp
Composer, Producer, Arranger, Synthesizer Programming
Vice Chief Managing Director of Japan Synthesizer Programmers Association (JSPA), Creative Director (Music Track Jp)
" LittleOne shows its great value in mimicking the behaviour of an analog synth... [ MusicTrackJp Video Review ] "
---
www.wusiksoundmagazine.com
Wusik Sound Magazine Review / December 2011
" How does it sound? Rich, deep and smooth with a certain 'je ne sais quoi' : LittleOne captures both the essentials and the character of the Moog's analogue synth: in a mix I think that most people would be hard pressed to say whether you had used a real Little Phatty or LittleOne. So, kudos to Xhun Audio for a superb, very usable synth... "
---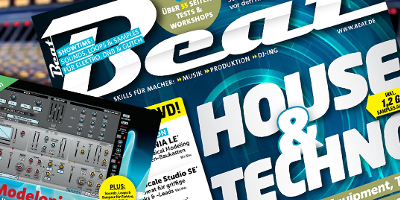 Beat Magazine Review / Preis-Tipp / May 2011
" LittleOne comes with a warm and rich sound, an elegant look and great presets. In the making of this inexpensive plug-in, the developers took great care for the details, such as a faithful controller scaling, the convincing filter self-oscillation and a natural-sounding overload... "
---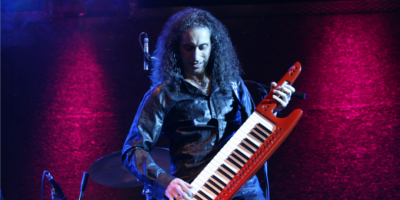 Composer - Arranger - Piano virtuoso
Bruce Dickinson (Iron Maiden), Neil Zaza, John Macaluso, Alex Masi, George Bellas, Barry Sparks
" IronAxe is an amazing, inspiring instrument which lets me perform in a Realistic, Expressive and Natural way, both leads and accompaniment parts with a true real-time control on different guitar playing techniques! I can customize my virtual Electric Guitar easily and in a few steps, moreover the built-in FX section is a great added value. If you need a plug-n-play Electric Guitar plugin, you've got it ! IronAxe gives Power to your fingers and Expression to your music ideas ! "
---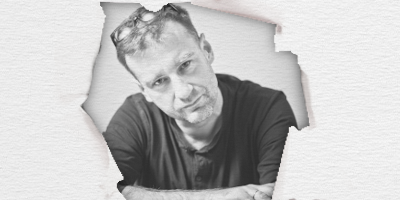 Sound Designer - Producer
Arturia, Applied Acoustics Systems, LinPlug, G-Sonique, discoDSP, FabFilter, Rob Papen, FXpansion, ImageLine, Novation, Big Tick Audio, Nucleus Soundlab
" For several years I have been burning midnight oil on designing presets and comparing different instruments construction's concepts and their versatility. I had several chances to put my hands on different 'Analogue Legacy' simulations and I was at a loss for words when launching LittleOne for the first time, willing to explain myself how come such an insubstantial software gear can make your mind blow. I just couldn't resist to compare it with its hardware twin, and realized we have been blessed with LittleOne as it brings literally everything from the Analogue Warmth and Filters of Robert Moog's concept. I would love to mount my virtual rack with some other analogue babies from Xhun Audio. "
---
Award Winning Keyboardist - Sound Designer - Performer
International Keyboard Festival "Tasto Solo" 1998-1999-2000 Award Winner, London Music Awards 2006, Hans Seidel Stiftung 2004
" After deeply checking out Xhun Audio LittleOne I have to say: well done, my friends ! This synth sounds really fine and it's fun tweaking sounds with this lovely GUI! Tons of different patches included, a built-in 16 step sequencer, full MIDI CC# mapping, nice details implemented. LittleOne is everything you need to have an easy-to-use but good-sounding synthesizer! "
---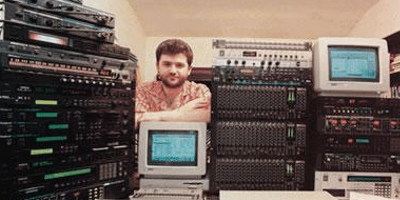 Trancemaster 18, Trance Nation '97, Hard Trance Compilation, Mega Dance 1997, Dance Pollution 1996
" I'm an electronic music producer by over 25 years now - I tried any single synthesizer ever created - and I have to say that LittleOne is a great instrument, it impressed me for its incredible dynamics and for the beauty of its presets. I start every new project with a couple of LittleOne, it drags me back to the Analogue Age "
---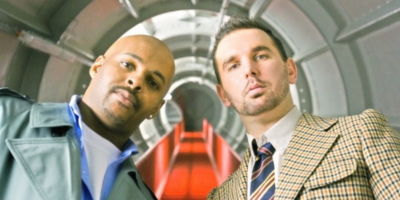 Jean-Marie Moens & Luke Mourinet [Ruff & Jam]
Grammy Award nominated - Producers - Remixers - Songwriters
Robbie Williams, Bob Marley, Street Angels, Frou Frou, The Killers, Kylie Minogue, Placebo
" Great Job Xhun Audio! We really enjoyed LittleOne, very neat sounds, nice tones, pretty easy and fun to mess with, we renamed it Little BIG One... "
---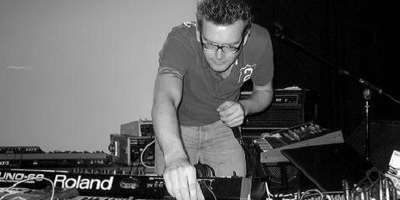 Robert Snelten [Tanzkonsol]
www.myspace.com/tanzkonsol
Composer - Live Performer
Dave Clarke, Laurent Garnier, Telepopmusik
" LittleOne is a succesfull attempt from Xhun Audio to recreate the looks and sound of the Moog Little Phatty. Its rich, well crafted sounds make it a fantastic VST for everyone who wants to give an analogue touch to their productions. The warm bass-sounds, leads, pads and fx can be altered with ease. Although the GATED presets seem to be primarily handy for trance productions, the majority of presets and sounds are really usefull for my kind of electro(nic)/techno-music. I really like the simple layout/GUI and how everything works. And all is MIDI-mapped ! More VST's should be that straightforward and effective. It also comes with a clever section were you can program and adjust the sequencer/trance-gate or onboard effects like delay and reverb. There are other VST-replicas of Moogs available, but the first time I heard the LittleOne I immediately saw its use. I love this VST and will use it in many future projects for sure! "
---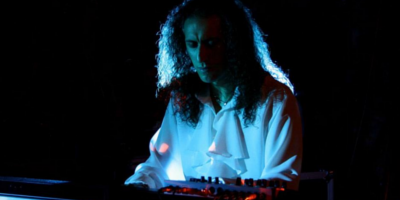 Composer - Arranger - Piano virtuoso
Bruce Dickinson (Iron Maiden), Neil Zaza, John Macaluso, Alex Masi, George Bellas, Barry Sparks
" Well, first of all, I could name this astonishing virtual analog synth as 'BigOne', because 'Little' is not the appropriate adjective for it! LittleOne impressed me scrolling the Factory Bank presets! It includes a collection of big and warm, deep and powerful, clear and definite stunning sounds. A real analog sound invasion! The beauty of a real synth is here collected in a light plug-in that I can use over years and on tons of new productions, from Pop to Rock, from New-age to Metal... no limits for the LittleOne! The most important thing is that each single sound is wonderfully playable, any of that inspire me a totally new song. Playability is a feature I always look for in a synth, and usually I get disappointed. Instead, the LittleOne features that lovable playability that makes the difference between a muffled-synth and a spectacular-instrument! Among others, Leads, Pads, and Arp categories are, in my opinion, absolutely extraordinary! I never had such big collection of playable sounds in a single instrument, neither in the hardware versions. Select a sound and you could play it for hours! I'd like to mention the 'Theremin' patch, such beautiful, warm, realistic and heavenly... I was looking long time for that sound; I finally found it in its best expression. The graphic interface makes any changes or sound creation so simple that could not be simpler... and that's it what musicians always are looking for when inspiration comes true... it isn't? I could continue with adjectives and comments but, as always and especially for the LittleOne, the only thing to do and the only words to say are: you must play it! "
---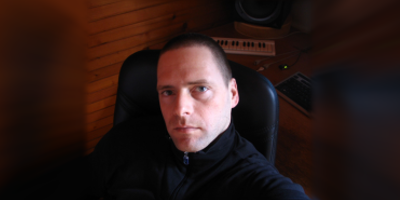 Trance Producer - Performer
Christopher Lawrence, Land of Depth, Parallel Worlds, Escape From Reality
" Great instrument, very simple to use, with a BIG, clean, very rich sound. Presets cover from huge Basses, Leads, Pads and what I like most, SFX area. Very transparent, clear GUI. Great build. It's not CPU hungry and fits perfectly into huge projects. I like to quickly realize my musical ideas in my productions and this synth definetly helps me a lot. I like it very much and I will use it in all my future projects. "
---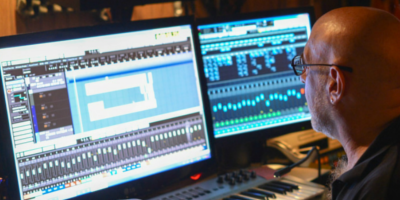 Grammy Award winner - Producer - Guitarist - Composer
Burt Bacharach, Don Mischer, Chicago, Bob Dylan, Whitney Houston, Diana Ross, Lance Bass (of N*SYNC), Sara Lumholdt (of A*Teens), Elton John
" It sounds fantastic... I have been a user of Moog hardware synths for many years now, and with Xhun Audio LittleOne you have a BRILLIANT instrument on your hands that meticulously carries on the work of Bob Moog in a software form. "
---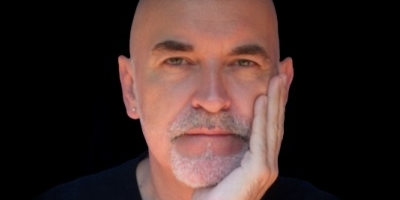 Michel Huygen [Neuronium]
Synthesist - Composer - Performer
Vangelis, Spain Music Academy Awards, Digital Dream, Absence Of Reality, Psykya
" During my 34-years career with my long project in electronic music called 'Neuronium', I have been using many analogue and digital synthesizers but as hardware. Actually I still use Moog brand hardware as they are unique. But as a plug-in offering the great 'waves' of electronic 'feelings', LittleOne is in fact a huge step forward for all of us playing concerts around the World and taking with us a laptop full of virtual instruments. Now, LittleOne by Xhun Audio fills the gap between virtual instruments and the lovers of real analogue touch. LittleOne is just the name because it is just HUGE! Huge in possibilities and also huge in ease of use if you are familiar with Moog or with any analogue control panel. For me now this software is called HugeOne! It is now totally integrated in my Kore 2 world by Native Instruments, and without any trouble I can access all its sounds and possibilities in a breathe. Bravo ! "
---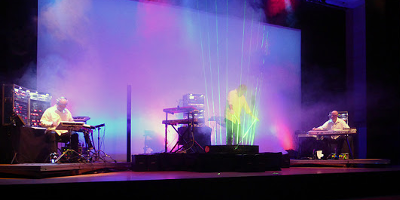 Synthesist - Performer - Producer
Memories in Space, Spherical Bodies, Live Electronic Music
" Great Sound and excellent development ! I love LittleOne and its direct interface. Getting a new sound is very smooth and you always feel as a musican, not as a software engineer. And the included sequencer is a very special tool. It will be a pleasure for me to use it in my future Studio/Live projects ! "